Cake Studio was founded in 2016 by Michela Lazzaro and is an all-women team. The inspiration came from two great passions of hers: baking and decorative arts.
What distinguishes her approach to Cake Design is a unique combination of taste and decoration, mixing flavors and textures typical of Italian pastry tradition with an Anglo-Saxon look and style.
At Cake Studio's you will find pastries baked exclusively in a private laboratory with the best quality ingredients.
Custom designed cakes typically require two weeks lead time, while cupcakes, brownies, cakepops, cookies, cheesecake, and the popular colourful flavored meringue kisses are always available.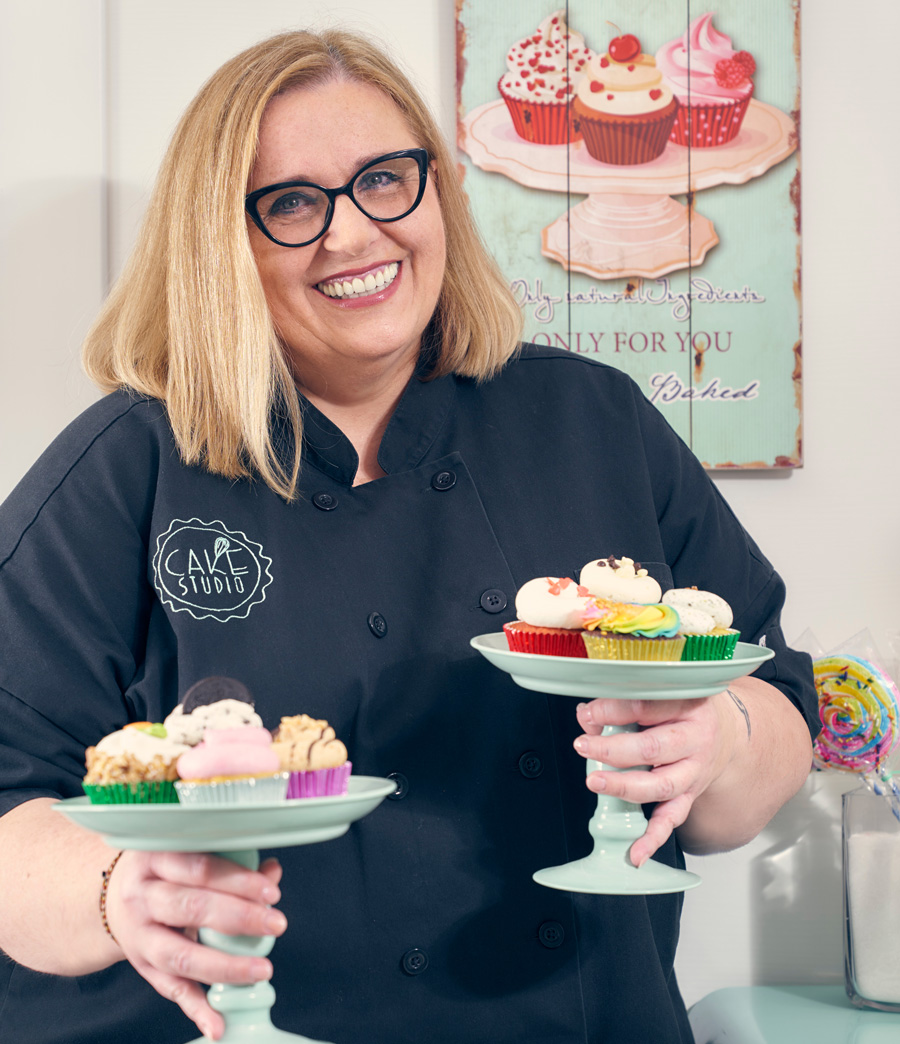 Contact us
If you're looking for a unique cake for your special occasion, please contact us and we'll gladly give you the information you need. You can also request an appointment for your wedding cake.
Michela and her staff are at your disposal to guide you in choosing your custom cake, but don't forget to tell us the party's date and number of desired servings!